NEKODU TECHNOLOGY PRESENTS
Digigammon Automatic Backgammon Transcription System
Transcribing backgammon games has never been this easy! Get your transcription in no-time!
CONTRIBUTE TO DIGIGAMMON
DOWNLOAD & TRY DIGIGAMMON
Find Out More
INDIEGOGO CAMPAIGN
Contribute to Us
Support us on Indiegogo, make Digigammon Automatic Backgammon Transcription System FREE and OPEN-SOURCE!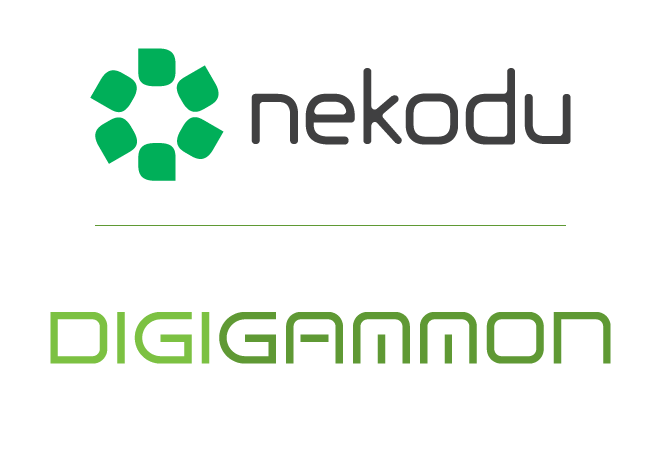 ABOUT US
Who We Are
As Nekodu Technology, our mission is to provide practical and sustainable digital solutions to the life's complex problems.
We are a team of backgammon-enthusiasts, and our first project, Digigammon, is dedicated to boost the interest in backgammon worldwide and to facilitate the development of backgammon.
To this end, we present Digigammon Automatic Backgammon Transcription System, a fully-automated system that provides you with almost-real-time match transcription with 100% accuracy.
Find Out More
ABOUT DIGIGAMMON
How It Works
Digigammon is an automatic backgammon transcription system based on state-of-the-art artificial intelligence technologies. It is a 2-software package working in harmony: Digitimer and Transcriptor.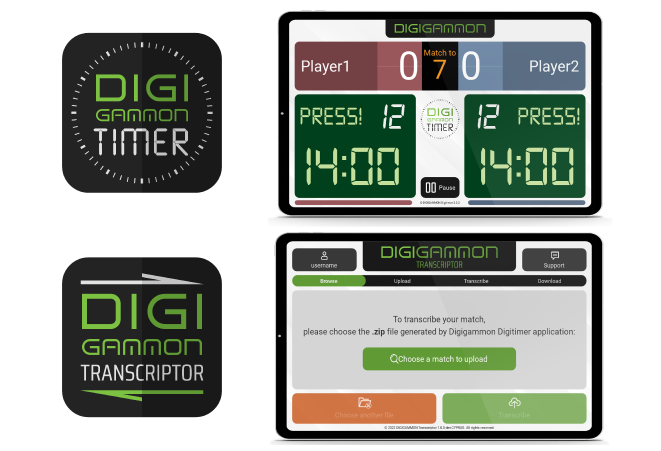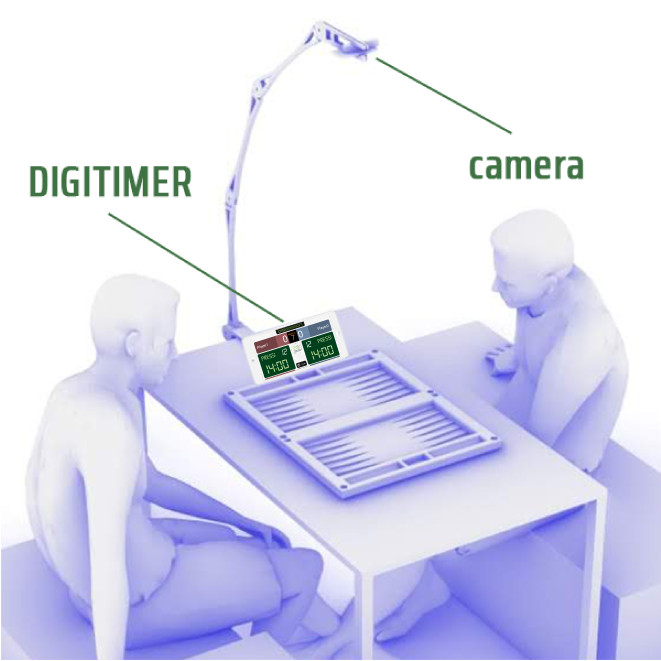 The setup is easy: A Digigammon installed Windows device, notebook or tablet, besides the backgammon board and a webcam above. You record your match like all the time, except this time with Digitimer.
Digitimer serves boths as a timer, and it also recognizes your board, detects the checkers, the dice and the cube. It visually processes your match and prepares it for the final transcription phase.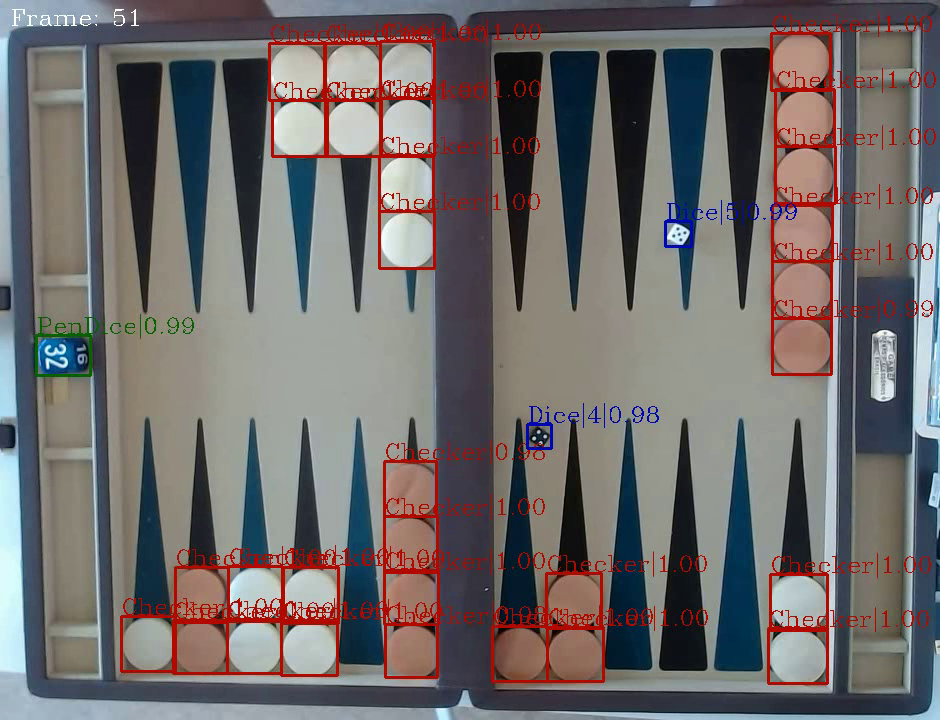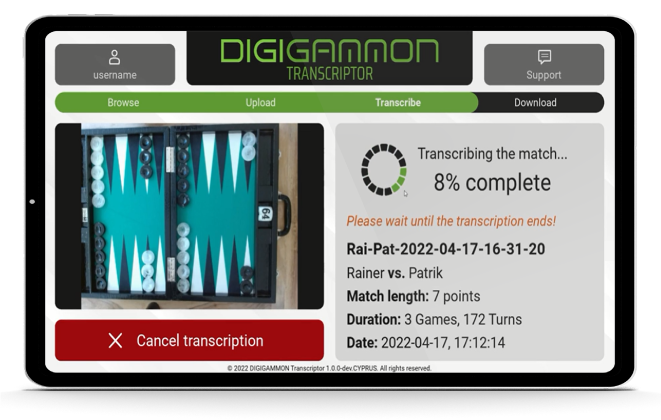 Transcriptor gets its input from Digitimer, a processed match file. By communicating with GNU Backgammon, it produces a transcription file compatible with popular analysis tools, like eXtreme Gammon.
Rarely, if there is an illegal move in the match or a detection problem, Transcriptor may ask your input. It then continues the transcription process with the correct move.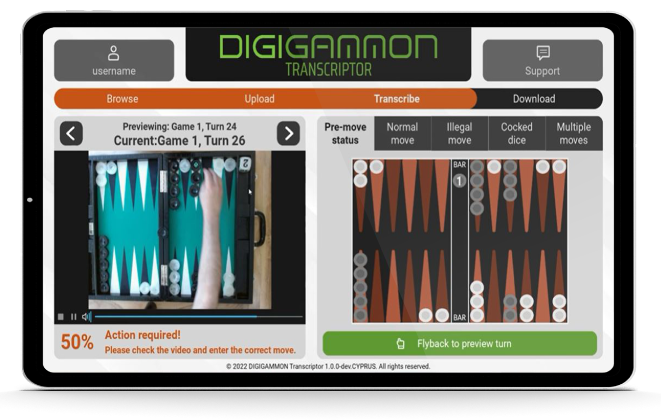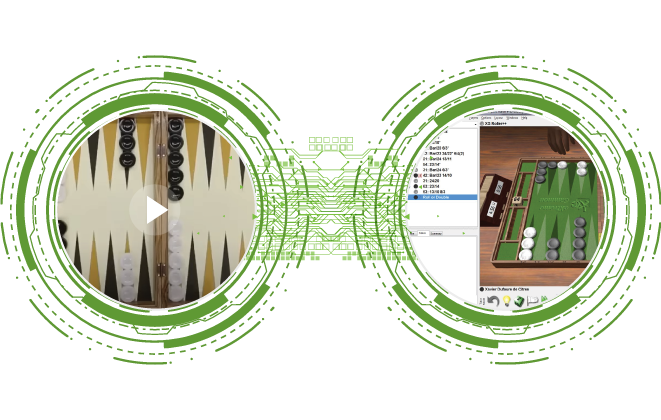 Your transcription will be ready in a few minutes after the match! Have fun immediately learning your pr and analyzing your blunders!
Find Out About Digigammon Monster
Record your match with Digitimer.
It is a recorder, timer and a scoreboard! Did you forget who played what? You can check it with Digitimer!
Transcribe your match with Transcriptor.
Use transcriptor to process your match. If there is an illegal move, enter the correct move!
Analyze your moves!
Your transcription is ready within minutes after the match! See your pr immediately!
THE BEST
Digi Monster
It is a game-changer! With Digi Monster, no one will be able to stand in your way!
Digi Monster brings the best parts together for the best transcription experience. It comes with an extremely powerful gaming laptop with a touch-screen, a super elegant and practical mounting system, and a reliable high-quality webcam.
In addition to our transcription applications, Digitimer and Transcriptor; it has eXtreme Gammon and GNU Backgammon installed. So, with Digi Monster, you can get your transcription immediately after the match and start analyzing your moves!
WHAT IS INCLUDED
Digi Monster
Everything DIGI MONSTER has is the best of the best. As we said, it is more than a transcription setup.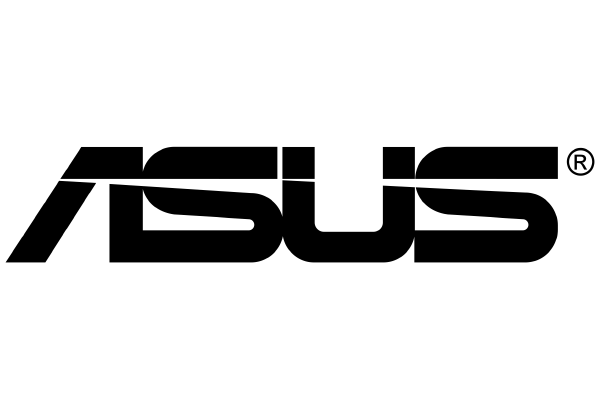 Asus ROG Flow Z13 Gaming Laptop-Tablet
A super powerful gaming laptop-tablet with RTX3050 graphics card.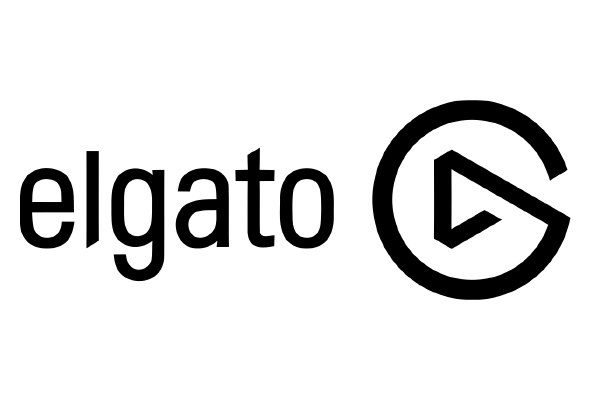 elgato Master Mount S and Flex Arm L
An elegant, portable and secure mounting system from the best.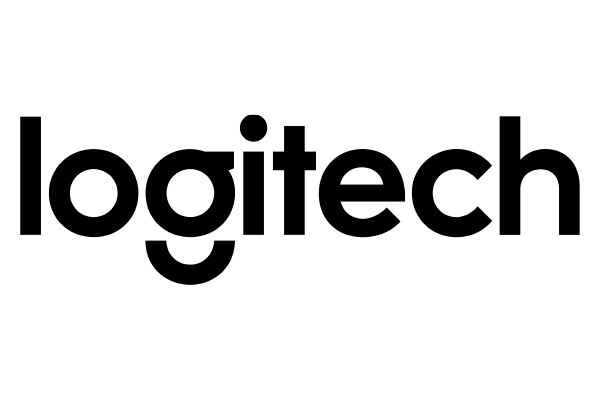 Logitech C920 HD PRO Webcam
A highly reliable webcam of superior quality.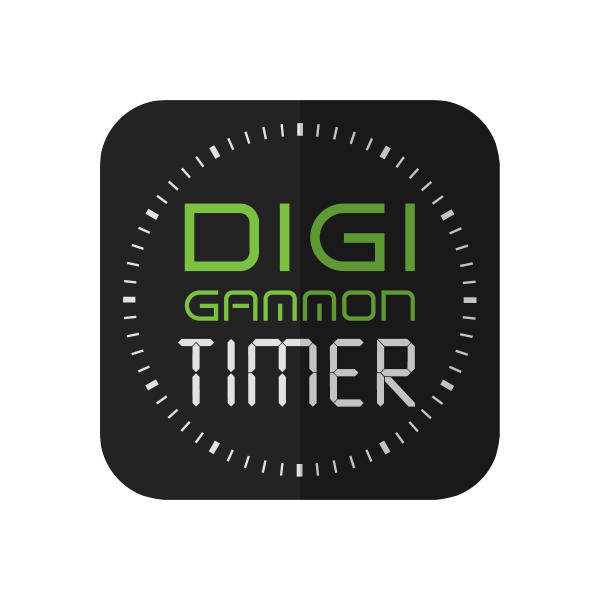 Digigammon Digitimer
To record your match. It is a smart timer-scoreboard application.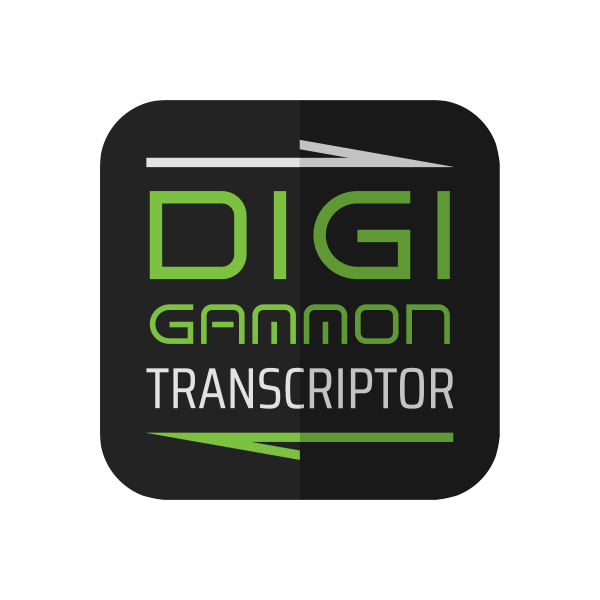 Digigammon Transcriptor
To transcribe your match. Powered with AI tools and optimization algorithms.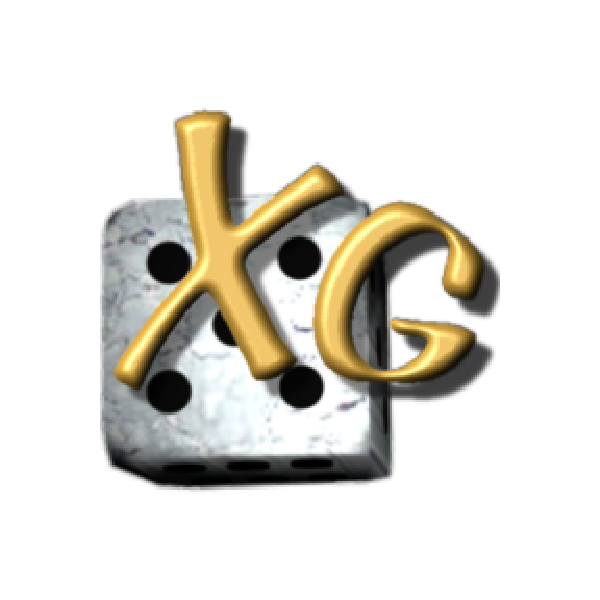 eXtreme Gammon
To analyze your moves. The best and the most popular.
WHAT THEY SAID
Testimonials
I would like to express my strongest support for Digigammon that can resolve a time-consuming, annoying challenge: manual transcription. The human labor hours saved by Digigammon will be tens of thousands every year.

---
It was a great experience to test out near-real-time automatic transcription software provided by DIGIGAMMON. The transcription of our 7pt-match with Jurgen took only 3 minutes.

---
I tested Digigammon at Merit Park. The program is amazing, the Team is outstanding. That is for sure a clear TAKE. Can't wait for a chance to get this tool.

---
DEMONSTRATIONS
See in Action
They put our name to the test in Montenegro: Bianco vs. Bogidar. A huge 3-hour match, transcription under 8 minutes!
Pre-order Digigammon Monster
With Digigammon Monster Kit, your transcription will be ready within minutes after the match!
GET IN TOUCH
Contact Info
Feel free to ask for details, don't save any questions!
As Nekodu Technology, we would always love to hear from you.
We are ready to answer any and all questions about Digigammon Transcription System.
infonekodu.com
312 W 2nd St, Casper, WY 82601, USA
Çınarlı Mh. 1572. Sk. No:33 35170 Konak, İzmir, Türkiye